Want LinkedIn to work for you?  Make sure you're part of the conversation by following these five steps toward becoming a LinkedIn Rockstar!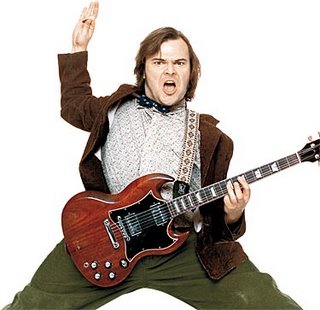 1. Update your profile completely – add a picture.  Make yourself accessible by adding your email address after your name, so that people can contact you without jumping through hoops.  For example, my LinkedIn name is" Jonathan Sackheim – sackheim at gmail.com."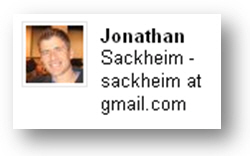 Also for your profile, get recommendations.  Think of yourself like a vendor on Amazon.com, and recommendations are like stars.  The more recommendations, the more trustworthy you appear.

2. Update your company profile – yes your company has a profile, think of it like a Facebook Page.  
Here's an example for eBags…  http://www.linkedin.com/companies/ebags

3. Expand your network – connect after meetings, connect to colleagus & former classmates, let LinkedIn
scan your webmail (Hotmail, Gmail, Yahoo etc) to find contacts on LinkedIn.

4. Cross promote your LinkedIn Profile on other areas like your email signature, website etc.  Then promote your blog posts etc on LinkedIn, I use Blog Link.   Also, you can inlcude up to three outboud links…

5. Use it for lead gen, partnering, recruiting, job searches…
Answers – go ask a question and better yet, answer a few to show how smart you are
Events – put your next big event up on LinkedIn, use it like eVite or like a Facebook event 
Status updates – tell people what you're up to, brag about your latest big thing, just don't treat it like Twitter
Keep in touch,

  

connect with and email people.  Who knows, maybe good looking people will email you?  🙂

This post was based on a talk I recently gave about how to best use LinkedIn at the Boulder Chamber of Commerce's Social Media event.    
Thanks for reading & please leave any other good tips as a comment.