We all know somebody who won't join Facebook.  They're a cool person, but they're just not getting it and they need some help from an enlightened friend.  🙂  This post is dedicated to those people – let's see if we can't get them to give it a shot.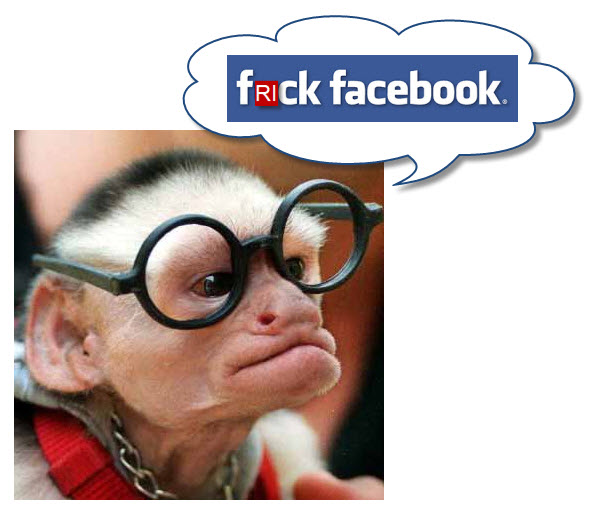 Top 10 Reasons You'll Hear Why People Will Not Use Facebook
"I have enough friends."
"I'm not really that social."
"I lost touch with people for a good reason."
"I don't want to live like I'm still in high school."
"I don't care what all those other people are doing."
"I'm too busy. I don't want another time waster."
"I'm too old."
"I tried it and it was lame."
"I don't want to be friends with work people."
"I don't want all my personal info all over the Internet."
After using Facebook for a while now, to me, these arguments fall flat.  They remind me of the people who wouldn't get a cell phone. Some people seem to make it part of their identity. "My name is Joe, and I refuse to own a cellphone, that's who I am!"  And after all that, Joe now has a cell-phone and wasted a couple years not having one.  So if you hear one of the above reasons not to be on Facebook, here you go…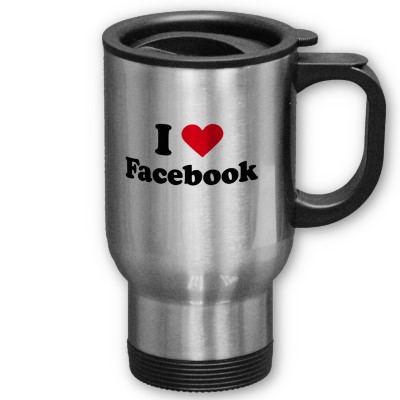 Rebuttals:
1. "I have enough friends."
What if you found a new friend who you liked as much or more than your existing friends? How could that be bad?  Also Facebook isn't just for close friends, you can strengthen friendships with existing people or use it just to get news that people post.
2. "I'm not really that social."
All people are social, some more than others, but generally humans find joy in quality social interaction.  And while Facebook doesn't always qualify, most all people who use it for a while see that it leads to real-world interactions that you enjoy.
3. "I lost touch with people for a good reason."
Often times we've lost touch with people for a good reason at the time, but things may have changed.  It's amazing how time can smooth things over and allow us to reconnect on common ground.
4. "I don't want to live like I'm still in high school."
If you find people or people find you who you don't want to talk to, ignore that person.  You can make person-by-person decisions about who you want to connect with. Joining Facebook doesn't mean you have to relive high school.
5. "I don't care what all those other people are doing."
While it can be a waste of time to hear that Suzy, who you met in college, "is working out!", you can hide people who post lame stuff with one click and focus on the ones who have something good to say.  You can find out all kinds of interesting things from events, to news, to who is now single, jobs and more.
6. "I'm too busy. I don't want another time waster."
You're too busy? Yeah, I know, we're all too busy. But if somebody could offer you something better to do with the 5 minutes of time you use to check email between meetings, would you say no?   There's an infinite number of things we can busy ourselves with, and once you see the benefits, it's likely Facebook will supplant some of the other things you were doing because you will value the new thing more.
7. "I'm too old."
People of all ages are using it, you'd be surprised.
8. "I tried it and it was lame."
Like many things, you need to gain familiarity and reach a critical mass before it becomes easy and useful. Connect to at least 50 friends from different parts of your circle (family, current friends, old friends, friends who moved away, former classmates etc) and once you reach that threshold, use it for six more months.  If you still think it's lame, fine, don't do it anymore.  But I bet you will keep on Facebooking.
9. "I don't want to be friends with work people."
People are pretty understanding about Facebook in general, so if you don't want to be friends just decline the request and mention that you use Facebook mainly for close friends and family.  Suggest that you connect on LinkedIn.com instead.
10. "I don't want my personal info all over the Internet."
Neither do I! Luckily you can share your info just with those who you want to see it. Go to Settings and then Privacy Settings to adjust who sees what.  Facebook makes it easier to connect with people who you want to hear from – so by missing out on that, you're not protecting yourself, you're actually squandering opportunities to connect to people.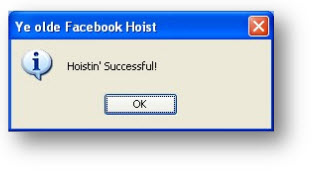 How to Get People to Give it a Try
So for all of us who know the value of Facebook, pick one or two of these tips to get your friends on Facebook:
Helpful: Set up an account for them when you're at their house
The story teller: share with them some benefits you've seen, reconnected with an old friend, found out some news, etc.
The reminder: Don't be pushy, some people like to be in control and resist what others think they should do, so just mention it once in a while in an off-hand manner about things you learned or did that you found out about on Facebook
The persuader: Say you have two questions. 1. Are you open minded?  2. Do you find value in a cell phone?  If they say yes to either of those, then tell them they should give it a try because Facebook can become indispensable like cell phone can in terms of getting useful information – and if they're really open minded, why not?  Send the "But, why Facebook" section below.
The rewarder: share some pictures on Facebook that they'd want to see, and only share them on Facebook.  If they sign up, they see the pictures.
Ask for their help: Say, "It helps me if you're on Facebook.  I expect you to have Facebook much like I expect you to have a cell phone or email account. Please help me communicate with you more easily and effectively."
The nuclear option: send them this post.  Not recommended, as it will usually cause the person to feel insulted and thus further resist as a defense mechanism.  If you use this option, also send them the following article as it makes a similar point: http://www.slate.com/id/2208678/
But, Why Facebook?
Simply put, it's where people are having their conversations, and it would be silly to miss out.  Imagine going to a bar where all your friends are talking, and instead of saying hello, you ignore them, get your drink and go into a corner by yourself and just sit.  You'd be missing out!  Here are some things that the Facebook abstainers miss out on: updates, pictures, news, jobs, events (like eVite) staying current with friends, reconnecting with old ones, potential dates, comments, jokes, staying current on politics and the world, and learning new things. Why miss out on all that?
The wrap-up:
At first, some of the arguments against Facebook seem to hold water, but only for the person who doesn't really know or properly use Facebook. And this isn't just about getting somebody on Facebook specifically, it's about getting them into the online, social media, conversation, which Facebook has come to dominate. Someday, almost everybody will be on Facebook, but until then, use this guide to help get those few Facebook hold-outs you know to join up.
If you have other reasons, pro or con, or just think I'm full of it, leave a comment and we'll discuss.