I was recently asked by Downtown Boulder, Inc to do a social media strategy comparison for their Social Media Advisory Council. It was a treat to compare and contrast the online execution of two Boulder's two premier hotels! I also included SEO, PPC, and email for good measure.
I've made my presentation available here in PDF: Comparing Two Social Media Strategies.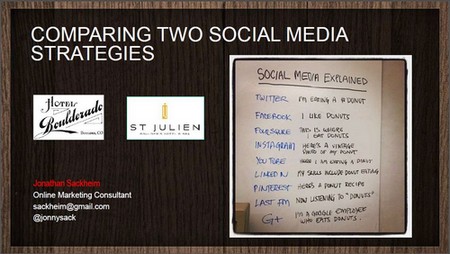 Also, if you happen to "like" Boulder, see the Boulder Facebook Page.