After using HTC EVO 4G on the Sprint network since the day it came out a few months ago, the verdict is in… the EVO is amazing.  BUT, it took a while to get used to, at first I wanted to light myself on fire and jump out a window chuck it out a window.  Here are some tips to make your journey faster and smoother than mine.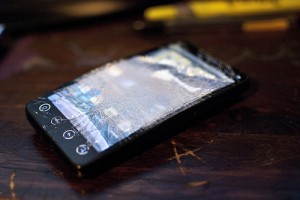 This is not a review, it's intended for people who've already bought the phone and want to learn how to get the most out of it.  This post should help you save time by not having to figure out all these EVO tips yourself.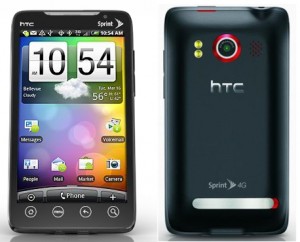 Extending the Battery Life
1. The best tip I have is to install the Power Control widget on one of your home screens. To do that, on your home screen, hit the plus button, select Widget, and scroll to Power Control.   Keep as many of these off as possible, especially the syncing.  That way I just manually sync my gmail and work email whenever I need a refresh, and it's not happening in the background on its own.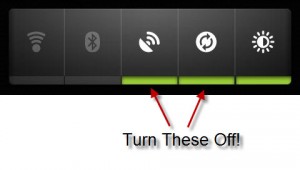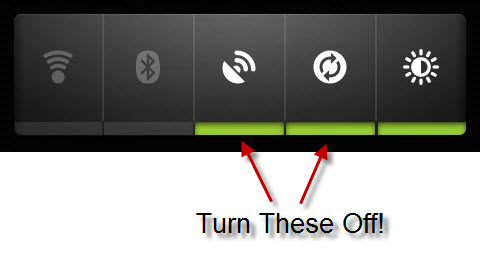 2. Normal stuff: don't use live walpapers, keep your screen on medium brightness, set App Killer to automatically kill apps every few hours, keep it plugged in, keep GPS/Wifi/4G off.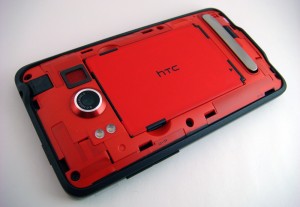 App Suggestions
3. Swype: I got this app when it was in beta, it allows ultra fast typing.  Try to find it and install it if you can.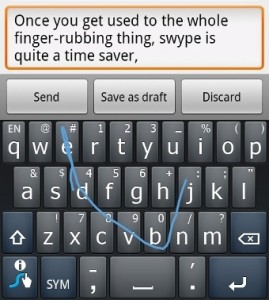 4. Games:  Angry Birds (highly addictive), Abduction, Papi Jump, Papi Missle, Talking Tom, Chuck Norris Facts, Flashlight, and Space Physics are all favorites.
5. Facebook:  they released a new app for Touch that's in the Market.  Also, I've bookmarked the full site and use that often.
6. Google Listen: this podcasting app comes with the device – if it gives a playback error just wait for the file to fully download and then it will play.
7. Google Sky: a great app if you're into checking out the stars.
8. Google Googles: this new visual search app is fun for bar tricks, scan your buddy's cell phone and it will tell you the model
9. Download a file manager app
10. Download Advanced Task Killer
11. Pandora: this is a no brainer.   Also, they say Slacker is better and has more songs, but I find it has too many ads. If you upgrade to Froyo the default setting may go to low quality audio, so set that back to high.  Also the streaming audio quality is degraded under Froyo, hopefully a fix will come out soon.
12. RetroCamera for cool photos
13. Foursquare is cool for checking in at different places in that you can get updates on where your friends are and try to become the mayor of your favorite spots. Also try Google Places.
Other Suggestions
14. Navigation: Pressing the home button allows you to see the last six apps that you've used so you can toggle quickly, similar to alt+tab on a PC
15. Camera: tap the spot on the screen where you want it to focus.
16. Saving Money on your plan: see if your company can get you a corporate rate
17. Browser: remember that you can go to most any site and use it just like you would.  So go to Ted.com and stream the videos and listen to them on headphones or via your car stereo on the way home.
18. Make sure you're running Android 2.2 (Froyo).   If not, click menu, then settings, then system updates.
19. Tethering: I've tried to do this for free via PDAnet and haven't had any luck.  I'll update this if I get it to work.
20. 4G: this hasn't been fully available in my market, so I keep it off to preserve battery life.
21. Case: the phone is big enough so I've opted not to use a case – so far, so good.
22. Screen covers: I bought some and didn't like they way they felt.  After learning that the glass is virtually scratch proof I don't use a screen cover.
Overall, this phone is great.  Sprint's network is fantastic so there are no dropped calls (so unlike the iPhone it works as a phone) and it's one of the least expensive networks around.  The battery isn't great, but everything else is solid and it has a removable battery if you want to carry a spare.  The phone took some getting used-to because it's big and heavy, but now it's normal to me and other phones seem wimpy.
Actually that was 22 tips.  Thanks for reading and leave your own tips below.